Voices from the Drum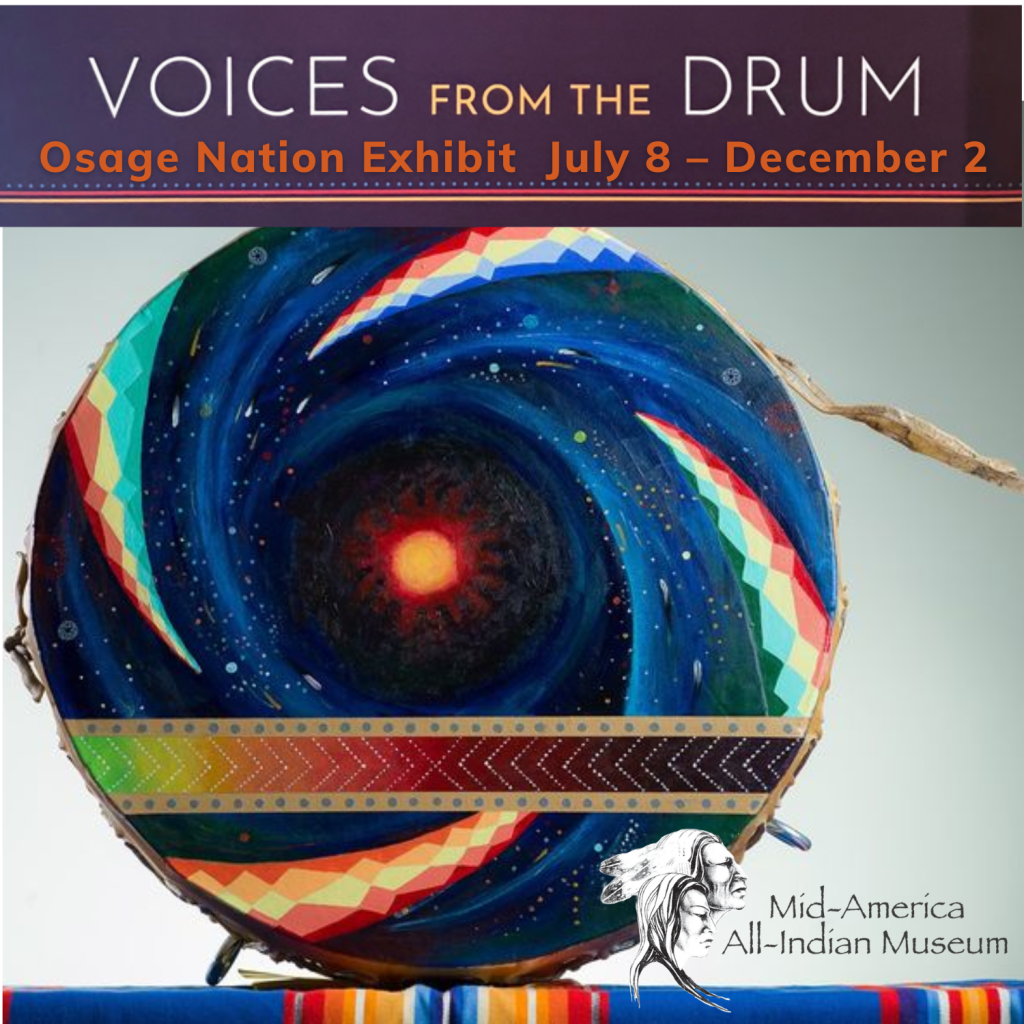 Voices from the Drum
November 20 10:00 am
This traveling exhibition created by Osage Nation Museum and the Osage Nation Foundation features 20 drums and shares the important role of the instruments within the Osage community.
The exhibition is thematically arranged to examine how the artists approached the drum, through their culture, their artistic vision, and in relationship to the annual I Lonschka dance. In addition to the 20 drums, the exhibition also includes fine art and a digital display.
The exhibit assembles the creativity, knowledge and talent of 19 practicing artists including: Norman Akers, Dante Biss-Grayson, Joe Don Brave, June Carpenter, Sarah Elsberry, Anita Fields, Yatika Fields, Jessica Moore Harjo, Kilan Jacobs, Jonathan Lunsford, Harleigh Moore, Ted Moore, Vanessa Moore, Rock Pipestem, Wendy Ponca, Alex Ponca Stock, Jon Red Corn, Addie Roanhorse, and Jen Tiger.