Riverfront Legacy Master Plan
The Riverfront Legacy Master Planning process was launched in April 2019 and is currently underway. Project Downtown: The Master Plan for Wichita recognizes the riverfront as a catalytic area that will further the transformation of our downtown into a vibrant urban center. Your input and participation are critical for the development of the plan, which will create a comprehensive master plan and community vision for the riverfront. Fill-out an online form to share your vision or attend an upcoming public engagement opportunity.
Find engagement opportunities at riverfrontlegacywichita.org/engage
About the Riverfront Legacy Master Plan
The Arkansas River is a unique amenity in downtown Wichita and is an attraction for the greater Wichita region and beyond. In response to recent recommendations from Project Wichita and the Century II Citizens Advisory Committee, community organizations have convened to take the next steps in creating a comprehensive vision and master plan that connects projects and both banks of the Arkansas River.
The Riverfront Legacy Master Plan will consider all elements together, including a performing arts center, convention center, the former library, Century II, pedestrian bridge, WaterWalk area and open riverfront gathering space, as well as connecting elements from Kellogg to Douglas, west bank development, downtown and area neighborhoods. The plan will build on previous studies for the east side of the Arkansas River as well as new developments such as the ballpark on the west side.
This plan, built upon community engagement and input, should build upon our legacy of innovation, deep-rooted creativity and established regional attraction to create an inclusive riverfront for all.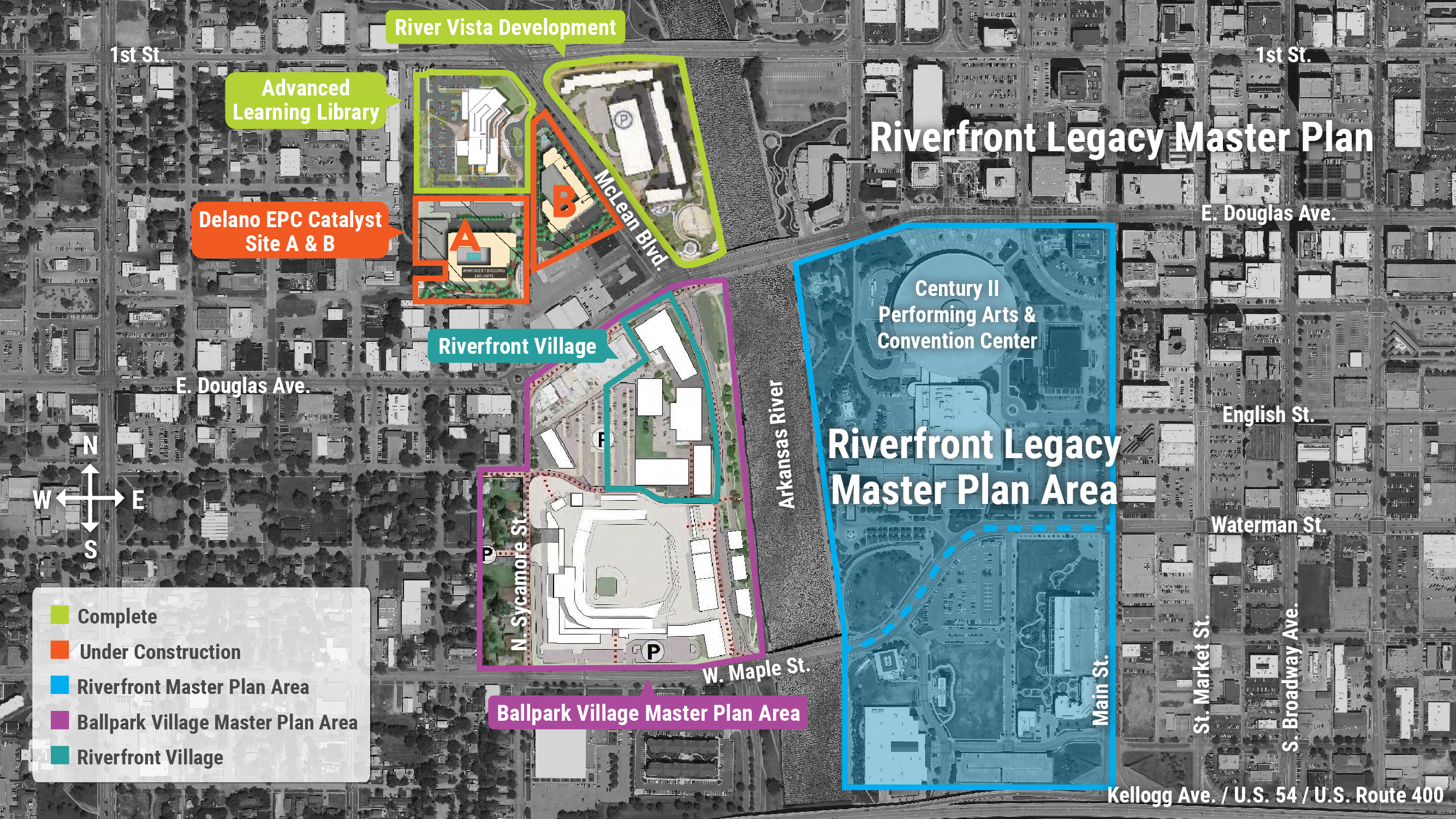 The coalition includes the seven organizations listed below: